Welcome to Tekedia Institute
Our contact: [email protected]
(our previous email [email protected] is still working)
Tekedia Institute operates from both Nigeria and the United States and has a focus on business education, business management and leadership development. To move with the pace of innovation, we decided to be non-accredited by any institution or government.
With that, we introduce courses faster and use qualified faculty who are market leaders even though they might not have spent time packing paper certificates. Yet, despite not being accredited, our program is respected as great companies like Axa Mansard, Fidelity Bank Plc, IITA Ibadan, etc have sent their staff to us. Our courses are actionable, smart, fresh, valuable, and completely current.
Tekedia Institute is a world-class business school which educates on the fundamental constructs of leadership, management, entrepreneurship, and innovation, across all market sectors and business territories. With more than 250 faculty members, and learners from more than 41 countries, it attracts thousands of professionals, CEOs, founders, students, etc yearly. It has won many awards including the $60,000 Mhagic Velocity Prize and has strategic partnerships with universities.
Tekedia Institute: "to discover and make scholars, noble, bright, and useful".
Register and join our mailing list here.
Tekedia Books
Tekedia has books which are made available to members depending on when they register for editions.  Typically, they go as bonuses to early registrants. These two books are made completely free: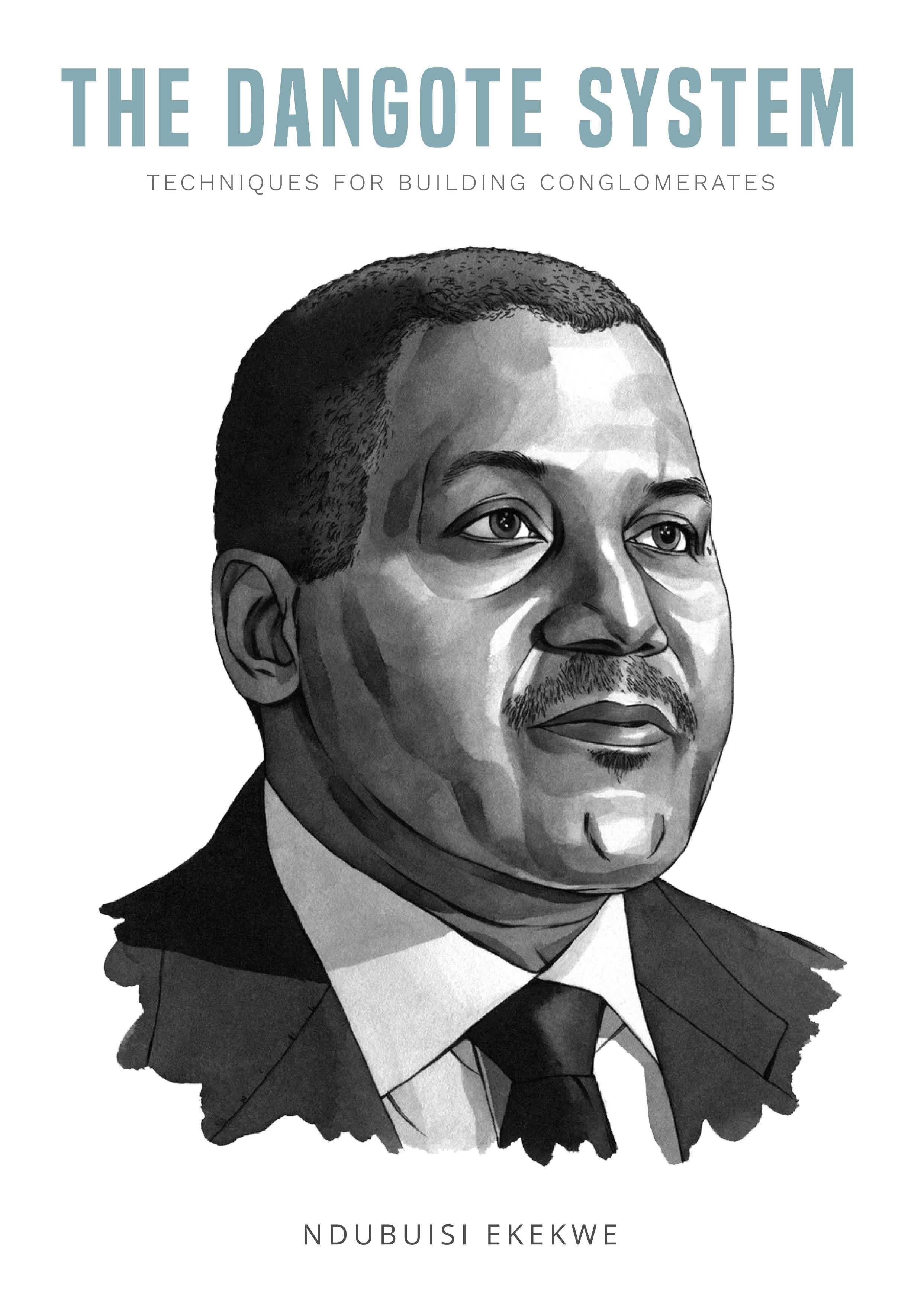 Benefits, Target Audience
Why Tekedia Institute
Interactive Online Learning: Engage with industry experts and fellow professionals through our state-of-the-art online learning platform, where you can access course materials, participate in discussions, and collaborate on real-world case studies.
Comprehensive Curriculum: Gain a deep understanding of key functional areas such as strategy, marketing, finance, operations, and more, equipping you with the knowledge and skills to excel in any business environment.
Practical Case Studies: Apply your learning to real-world scenarios through hands-on case studies and projects, allowing you to develop critical thinking and problem-solving skills.
Flexibility and Convenience: Access the program online from anywhere at your own pace, fitting your studies into your busy schedule without compromising your professional and personal commitments.
Expert Faculty: Learn from renowned industry practitioners and thought leaders who bring their expertise and real-world insights to the program, ensuring you receive the most relevant and up-to-date knowledge.
Benefits of Tekedia Mini-MBA, Other Programs
Enhance Your Leadership Potential: Unlock your leadership capabilities and develop the skills to lead teams, drive innovation, and navigate complex business challenges with confidence.
Master Business Excellence: Gain a holistic understanding of business functions, strategies, and best practices, enabling you to make informed decisions and contribute to organizational success.
Embrace Digital Transformation: Stay ahead of the curve by embracing digital technologies and leveraging them to transform your business and stay competitive in the digital age.
Accelerate Your Career: With the Tekedia Mini-MBA on your CV, you'll stand out to employers, demonstrating your commitment to continuous learning and your readiness to take on new responsibilities.
Network and Collaboration: Connect with a diverse community of professionals, expand your network, and foster collaboration opportunities that can lead to future partnerships and career advancements.
Cost-Effective Investment: Enjoy the benefits of a comprehensive business education at a fraction of the cost of traditional MBA programs, maximizing the return on your investment.
Target Audience for Programs
Our programs are designed for professionals and students across functional areas like sales, marketing, technology, administration, legal, strategy, finance, etc across all business sectors and domains. The programs are designed for:
Ambitious mid-level managers seeking to advance their careers by acquiring essential business knowledge and skills.
Busy professionals who value continued education but require a flexible alternative to a traditional MBA program.
Experienced professionals aiming to broaden their business acumen, enhance leadership capabilities, and explore new career opportunities.
Professionals in transition, committed to staying informed about business trends and developing skills for continuous professional growth.
Mid-level managers and executives across industries, driven to accelerate career growth and take on increased responsibilities.
Technology and innovation-focused professionals looking to strengthen business acumen and strategic thinking.
Aspiring entrepreneurs seeking a solid foundation in business management and growth strategies.
Consultants and advisors aiming to expand their knowledge base and provide comprehensive solutions to clients.
Professionals transitioning into new roles or industries, recognizing the value of upskilling for success.
Students and recent graduates seeking a competitive edge in the job market by combining academic qualifications with practical business skills.
Our programs offer a flexible and comprehensive learning experience tailored to the needs of ambitious professionals, providing the tools and knowledge necessary to thrive in today's dynamic business landscape. Participants will have the opportunity to acquire knowledge that has value and can be used in everyday business activities.
Facyber Cybersecurity
First Atlantic Cybersecurity Institute (Facyber.com) is a cybersecurity and digital forensics firm. The services include education & training, research and consultancy. Tekedia Institute provides a free bonus coupon for members who beat Tekedia Mini-MBA early bird registration deadlines for the Certificate programs.
Global Awards
Tekedia Institute won the $60,000 Velocity Mhagic Grand Prize for innovation in entrepreneurial business education. Our organization has been recognized by many institutions for our impacts.
Physical Meetups
Tekedia Institute offers logistical support to members who organize physical meetups and hangouts. This is the beauty of our shared vision: master the mechanics of business in our school and go into the real world and have impacts through partnerships.
FAQs
Frequently Asked Questions (FAQs) on Tekedia Mini-MBA
Q: What is the format of the Tekedia Mini-MBA program?
The Tekedia Mini-MBA program is delivered entirely online, providing flexibility and convenience for participants to access the content at their own pace and schedule. It has a pre-recorded component and a LIVE Zoom component which typically takes place on Tuesdays, Thursdays, and Saturdays.  The Live sessions are recorded and archived for those unable to attend.
Q: How long does the program take to complete?
The Tekedia Mini-MBA program is designed to be completed within a time frame that suits the individual learner. The program is designed for 12 weeks but access to the courseware is given for 12 months. Participants can progress through the courses at their preferred speed, allowing them to balance their learning with other personal and professional commitments.
Q: Are there any prerequisites for enrolling in the program?
There are no specific prerequisites for joining the Tekedia Mini-MBA program. It is open to professionals from various backgrounds and industries who have a passion for learning and a drive to enhance their business skills. You just need a minimum of secondary school education.
Q: Can I interact with instructors and other participants during the program?
Yes, participants have the opportunity to engage with instructors and fellow learners through online discussion forums, virtual events, and networking platforms. This fosters a collaborative learning environment and enables participants to share insights, ask questions, and build connections.
Q: Will I receive a certificate upon completion of the program?
Yes, participants who successfully complete the Tekedia Mini-MBA program will receive a certificate of completion, which verifies their achievement and can be shared as a testament to their professional development. This certificate is auto-verifiable at tekedia.com/verify.
Q: Are there any assessments or exams in the program?
The Tekedia Mini-MBA program utilizes a combination of optional assignments and practical exercises to reinforce learning and assess participants' understanding of the course materials. These assessments are designed to be practical and applicable to real-world business scenarios.
Q: Can I access the course materials after completing the program?
Yes, participants will have continued access to the course materials and resources even after completing the program, allowing them to revisit the content and refresh their knowledge whenever needed, for one year, from the start of the program.
Q: How can I get started with the Tekedia Mini-MBA program?
To get started, simply follow the enrollment process to register for the Mini-MBA program. Once enrolled, you will receive instructions on how to access the program materials and begin your learning journey.
Why ENROLL
Global faculty of experts.
Diverse course offerings.
Agnostic of industry or sector.
Optional Live sessions – thrice weekly.
Affordable, best value for money.